Moving house is a stressful experience for anyone but having a step-by-step moving house checklist can really help to get your house in order.  We understand that there are 101 things to do from arranging for removals to saying goodbye to your neighbors. That's why our team at Edinburgh Self Store has created a 8-point checklist that focuses on the most important factors and points for moving house.  Feel free to print this checklist off for your move and tick each point off as you go along to ensure you've done everything you need to.
The full checklist:
Start Decluttering

Call A Removals Company

Consider Self Storage

Separate Essential Valuables

Sort Packing Materials

Take Care Of The Formalities

Make Arrangements For Moving Day

Pack A Moving-Day Survival Kit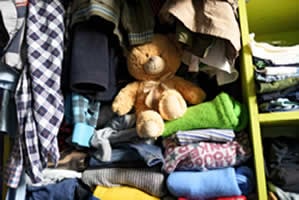 Once you have your move confirmed, it normally takes anywhere between 8-12 weeks for your move to be fully confirmed before you can make the transfer to your new property.  In some cases, this may take even longer depending on the chain.  The number one step that we recommend is to start decluttering well in advance of your move.  This will help to reduce stress as you'll be making a start on the overwhelming process of moving.  Our top tip for decluttering is to start with decluttering the things you no longer want to take to your new home.  Create a pile of belongings and possessions and decide if you want them to go to waste or charity.  And then proceed to take action!
2.) Call A Removals Company
After going through the initial decluttering process, you'll already be feeling much better about your move and it's now time to call your local removals company.  Although it may be tempting to get a family member to help out on the day, booking a professional removals company is always the way forward to reduce stress and to do things properly.  It's important to get a few quotations from 2-4 removals companies and also to undertake a background check on each removal company. If you are uncertain and need help, ask our experienced team who will be more that happy to help you find an experienced and reputable removals company. Check out their reviews, case studies, and also their relevant accreditations.  Getting a recommendation from family or friends can also be a smart move.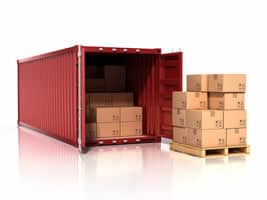 So you have now gone through the decluttering process and booked a professional removals company.  You are making a fantastic process and the stress is easing off already.  At this stage, you may want to consider self-storage.  Here at Edinburgh Self Store, we provide a wide range of self-storage units with a minimum hire period of 4 weeks.  Self-storage may be necessary if you want to start the removals process well before your actual moving day.  This gives you the chance to get ahead of the curve whilst at the same time having the peace of mind that your personal belongings are being well-kept and looked after in fully secure storage units.
4.) Separate Essential Valuables
When considering removals and self-storage, make sure to separate your essential valuables and belongings.  These are items that you use on a daily basis and items that you need access to frequently.  This may include technology, devices, phones, notebooks, and more.  Other types of items that you'll want to keep to one side will include plates and cutlery for mealtimes.
5.) Source Packing Materials
The next stage for you to tick off your moving house checklist will be to ensure that you have sorted packing materials in advance of your move and also for your actual moving day.  If you choose a professional removals company, they should be able to supply you with all the relevant packing materials that are needed including cardboard, bubble wrap, bespoke packing for antiques, and more.  Having quality packing materials readily available is important to ensure all your personal belongings and possessions are kept safe during the removal process as well as during the transportation.
6.) Take Care Of The Formalities
Taking care of the formalities before you move may not be exciting but it is essential.  Taking care of formalities including arranging your final meter readings, and checking that your home insurance covers you from the day of your move are important things to sort out and will give you great peace of mind before moving into your new property.  Furthermore, it's also important to notify your change of address to your internet providers, utility companies, and the local council.
7.) Make Arrangements For Moving Day
A few days before your actual moving day, you're going to want to make concrete arrangements to ensure that you have everything strategically in order.  Knowing the time that your removal company will be arriving is important but it's also essential to consider your own arrangements too.  For example, if you have children or pets, you're going to want to make sure that alternative arrangements are made such as the kennels or child-care so that they are out of the way of stress and chaos. 
8.) Pack A Moving-Day Survival Kit
Here at Edinburgh Self Store, we also recommend packing a moving-day survival kit for you and your family. Here, you want to think about essentials and the things that you'll need on that day only.  For example, you're going to need your phone handy, your phone charger, other devices, toothbrushes, spare change for refreshments, and water. 
Call Edinburgh Self Store
If you require help with your move, please do get in touch with our team at Edinburgh Self Store.  We also provide high-quality self-storage units that are fully alarmed and monitored by industry-leading CCTV systems.  Call us today on 0131 549 9511 or use our contact form and we'll get back to you.